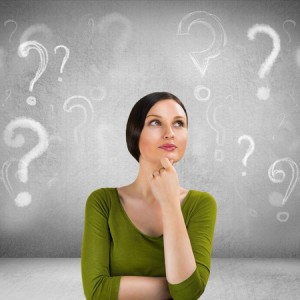 "I Am The Sum Total Of My Thoughts." This is a sign I had posted on my fridge door years ago. Beneath that quote I noted the following scripture:
"For the rest, brethren, whatever is true, whatever is worthy of reverence and is honorable and seemly, whatever is just, whatever is pure, whatever is lovely and lovable, whatever is kind and winsome and gracious, if there is any virtue and excellence, if there is anything worthy of praise, think on and weigh and take account of these things [fix your minds on them]." Phil 4:8 AMP
To this day, I still remember those words even though I no longer have that sign posted anywhere in my house. It keeps me from thinking negatively and reminds me to focus on what God thinks of me rather what I or others would.
I realize that thoughts are very real and that thoughts have power. They are just as present as our words or actions. What you think has the power to become what you experience in life. What you think can become a self-fulfilling prophecy if you allow that thought to become a prevailing thought-habit that results in the life you live. Your thoughts have the power to rule your life. Therefore, be careful what you think!
The danger comes when you have negative prevailing thoughts. Your negative persistent thoughts are:
A reflection of low value you have about yourself, your present circumstances and your future. How often many think they are undeserving of God's goodness like the Roman solider thought at first? "Therefore I

did not even think myself worthy

to come to You. But say the word, and my servant will be healed." (Luke 7:7)
Sinful thoughts within your heart which you will degrade, corrupt or pollute your life. Such thoughts produce fear anxiety, doubt, unbelief, worry, depression, skepticism, and all things ugly. "For out of the heart proceed evil thoughts, murders, adulteries, fornications, thefts, false witness, blasphemies." (Matthew 15:11, 15-20). The truth is sin begins in the mind.
Deceitful in that you say one thing with your lips but think another. This speaks to the integrity or lack of integrity of the person. "For as he thinks in his heart, so is he. "Eat and drink!" he says to you, but his heart is not with you." (Proverbs 23:7)
In the Christian walk, you battle daily the thoughts you think about yourself more than in another area. The more frequently your thoughts towards yourself are negative, the lower your confidence level goes and you think that no one including God loves you. If this persistent, the possibility of achieving your goals or reaching your destiny becomes close to impossible. It's like Henry Ford said, "If you think you can do a thing or think you can't do a thing, you are right."
But negative persistent thoughts don't have to be the constant in your life. You can overcome.
Your thoughts come from what you put into yourself – from your environment, from your immediate circle of friends and family. Hence, it is important to renew your mind with the word of God.
You can feed yourself good thoughts by studying with the word of God. "And do not be conformed to this world, but be transformed by the renewing of your mind, that you may prove what is that good and acceptable and perfect will of God." (Romans 12:2) The power of God's word is enough to change your thinking about yourself. Let the word of God become more necessary than food. Feed yourself on it; "eat" the Word. In other words, meditate on it and your faith will grow and the power of His word will change your thought and change your life. Since your thoughts have the power to drive the course of your life. Therefore change your thoughts change your life.
Refocus your mind as soon as your realize that your thoughts are taking a downward spiral. Recently I had a boot of bad thinking. I wasn't happy about the progress I was making on a particular project. As I continued I starting thinking that my efforts were futile and that I wasn't reaching and positively impacting others as I should. Hmmm, does that sound familiar? Anyways thankfully I realize that this wasn't the way to go and then I wrote this thought in my prayer journal; "Lord, help me to see this from your perspective?" The moment I did that I paused to hear what God would say. I realized that although my efforts seem small they were gradually adding up to have greater impact and in fact there were readers added to my blog in the past two months that in the past two years! I still have a way to go but I was making progress. If I didn't change my thinking pattern the rest of my day would have been totally miserable. Thank God I did.
Use technology or a creative way to keep your mind thinking right. You can get a smartphone app to text you inspiring quotes or scripture verses or you can listen to or read the Bible. I use the memo application to keep my goals and prayer list readily available as well as to write quotes or thoughts of inspiration that I receive during the day. You can use index cards – write Bible verses or affirming words on them and at least twice a day read them. This will build your confidence, eliminate your fears and strengthen your faith in God. This way you fill your thoughts with faith and you'll find yourself able to make bold steps towards your goals.
As you continue towards your goals, there may be times when the negative thought attack comes. Conquer it! Turn your thoughts toward God. If you have faith thoughts, nothing shall be impossible to you. (Matthew 17:20) So have faith in God because according to your faith-filled words or prayers you will have what you say (Matthew 9:20).
One other Word I want to leave with you is this, if God be for you who can be against you. (Romans 8:31). There is nothing stopping you when God is on your side. Isaiah 41:10 is a word that I summarize it like this: "God is with me. God is strengthening me. God is helping me. God is giving me victory." Yes, God is with you and is helping you. This is not only a verse of comfort but it will help you boost your confidence levels and help you realize that with God helping you. You are destined to win. Meditate on this Word and accept it as truth. With this Word you change your thought and God's power release in you through this word will cause you to do great things!
It's your turn, what do you do to conquer negative thinking?