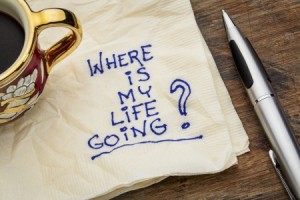 Goal setting is making life plans and it's a God-thing. What do I mean by that? God sets life plan or goals. One such life plan was the plan of salvation so that all would come to Him and have eternal life through Christ. Think about it. It was a goal – to save mankind from his sin. It took planning, timing, implementing in order to make this gift of eternal life available to all. That is an awesome plan that many people had and continue to reap the blessings from.
Throughout the word of God there is evidence of God setting goals or life plans for His children and for the effective working out of each of those plans in their lives. Today, it's no different, God has life plans for you and I and wants to work with us to accomplish them.
Even though, goal setting is a God-thing. There are several reasons why you and I should set goals and work to make them happen.
1. Goal setting is spiritual
How is that? Your life plans should reflect the will of God for your life. For sure the plans He has for you are good and are worth looking forward to.
"For I know the plans I have for you," says the Lord. "They are plans for good and not for disaster, to give you a future and a hope." -Jeremiah 29:11 (NLT)
However, when it comes to you there are plans specific to you and no one else. This is where life planning or goal setting gets spiritual. You will need to spend time in reflection, prayer, thanksgiving in order to learn His plans for you.
The good this is that you may already have a good start at knowing His specific will and plan for you. Usually the very desire of your heart is the very thing God desires for you. The things in life that you're passionate about form part of the big plans God have for you. The important key is the ensure that these inner desires a good and acceptable to God (Romans 12:1-2).
2. Life Planning Set the Course of Your Life
If you choose not to plan, then you live by default and everyone else's suggestions and plans become your own. You react rather than respond to life because you have no life plan to keep you from wandering through life aimlessly
diverting away from your main goals.
However, to plan and do it with God is to be purpose-driven. Jesus and the Apostle Paul as excellent examples of meaning specifics. They had an aim and worked towards those goals, their life's purpose regards of the obstacles.
Have goals or a life plan means that you know where you are going. You are not side-tracked or easily distracted when you have a plan.
3. Goal setting is faith-based
Goal setting and faith go together. When you set goals you are making statements of faith. You are saying that you have faith in God to accomplish a specific thing by a specific time frame or period.
Are you confident in God that the goals (the hope you have) will happen?
"Faith is the confidence that what we hope for will actually happen; it gives us assurance about things we cannot see." -Hebrews 11:1 (NLT)
FAITH goals please God. Those mentioned in the Hall of Faith had an aim, a life goal that they believed God would be able to do. Set your goals with faith in God. Believe that God will help you make them happen.
4. Goal setting is faith-stretching
Your faith in God is stretched or challenged only when you set goals that not is within your reach and therefore require God's intervention in order to be achieved.
The bigger the goal, the risker the goal, the more your faith will be stretched. A faith-stretching goal compels you to run towards God and to believe that He will reward you as you seek Him.
Try setting goals based on what the word of God says in Ephesians 3:20 MSG "God can do anything, you know—far more than you could ever imagine or guess or request in your wildest dreams! He does it not by pushing us around but by working within us, his Spirit deeply and gently within us."
5. Goals focus your energy
When you have goals, they keep you from wasting time, money or energy. When you have focus you have an effective life. Like Paul you are driven by "this one thing I do". The more you focus your life the more powerful and effective it will be.
Don't think that you have to do everything. God doesn't expect you to. You are human and knows that very well. Set the goal and then focus your energy to achieve the goal. The key is to do what do what matters most. Do what has eternal value.
"You know that in a race all the runners run, but only one gets the prize. So run to win! All those who compete in the games use self-control so they can win a crown. That crown is an earthly thing that lasts only a short time, but our crown will never be destroyed. So I do not run without a goal. I fight like a boxer who is hitting something—not just the air." – 1 Corinthians 9:24-26
6. Goals keep you active and persistent
Having goals fills you up with hope and give you something to look forward to. They make you persistent even when the going gets tough. You are able to see past the pain and aim at the prize. This is just what Jesus did – "who for the joy that was set before Him endured the cross, despising the shame, and has sat down at the right hand of the throne of God." (Hebrews 12:2, NKJV)
Goals give you a reason to get out of bed in the morning and to be enthusiastic about life. They give you something to look forward to. However, without goals you feel hopeless; you don't see a good future ahead of you (Job 6:11, NLT)
Have something to look forward to. Have something to live for. If you do you won't loose hope and give up.
7. Goals build your character
The greatest benefit of setting and working on your goals in not the achievement of the goals but what happens to you in the process. Success is said to be a journey – a journey that starts with you and produces a better you as you work with God and allow God to work in you.
Through the process of goal-setting and goal-getting, God is more interested in your character than your accomplishments. He is more interested in who you are and who you become. While you are working on the goal, God is working on you.
As you create your life plans, aim to be more like Christ – to know him and to make him known to others. You cannot become the man or woman God wants you to be unless you're intentional about it.
8. BONUS POINT: Good goals will be rewarded
The beauty of goal setting for Christians is that you have the advantage of doing it with God and of being guided by the Holy Spirit on a daily basis. This is an uncommon advantage but one that is often taken for granted or not recognized.
As you set your goals and work toward them, you will be rewarded on earth by people and by God in heaven. The key to success in the depend solely on God, the CEO of your life to guide you and help you every step of the journey.
"Commit your actions to the Lord, and your plans will succeed." -Proverbs 16:3 (NLT)
So as you start this New Year, commit all your plans to the Lord and one day and one step at a time let Him work in you, through you and with you to bring into reality your heart's desire. I wish you a year of Living Success!
The 2016 Living Success Goals Workbook and Planner is now available. As an added bonus this year, a full year planner is included for your convenience. Enjoy!